Emily Thiroux
Ceramist, Fiber Artist
Emily creates all she does from the heart. She is inspired by beauty, nature, color, and texture. Then she allows whatever she creates to come forth.
My vision is to inspire people to notice the art they are surrounded by and see how it enhances their lives.  My vision is to inspire people to learn more about artists and see the value in purchasing their work.  My vision is to inspire people to recognize the value of art education both in appreciation and creation.  My vision is to see me creating beautiful art in clay which reflects peace and beauty and my gratitude for that ability. My vision is to see the art I create in the collections of many people.  I am grateful for my vision and strive to make it happen.
My dedication to art is twofold: one, I create.  I am a ceramist and fiber artist. I love art.  I love to see art, create art, watch artists, learn artists' inspirations. I see the world as full of art.  I delight in the beauty of nature, of architecture, of people.  I am grateful for the gift of being aware of this beauty, and my goal in life is to stimulate more people into this appreciation of art and artists.  I work to share what I learn from people to see all this beauty and how important art is to for society to thrive.
Two: I support.  I founded an art gallery, live theatre, and a school of art. I host The Heart of the Artist website where I share videos of artist interviews with the world exploring their creativity and market their art on that site. I also write a column showcasing Ventura artists in the Ventura Breeze.
As a weaver for 30 years, I love to use my background in weaving to make baskets.  I am inspired to weave baskets with natural materials and combine those materials with clay.  I make bases for baskets and weave natural materials for the top.  I use the extruder to create different shaped strips to weave baskets in the forms I have created before with natural materials.  And I incorporate the flowers I create with clay into the clay baskets I make. I am constantly inspired and wake up in the morning with visions of what I want to create that day.
Three years ago, I took a ceramics class with a friend, and I have been hooked ever since.  I relish the feel of the clay in my hands, and the discovery of beauty hidden within.  My current expression is creating artistic flowers that are not a replication of nature.  What I love most is seeing the smile of someone who sees the flowers.  I love to see my creations in someone's home or yard where I know those smiles will continue to be inspired.
My life is art.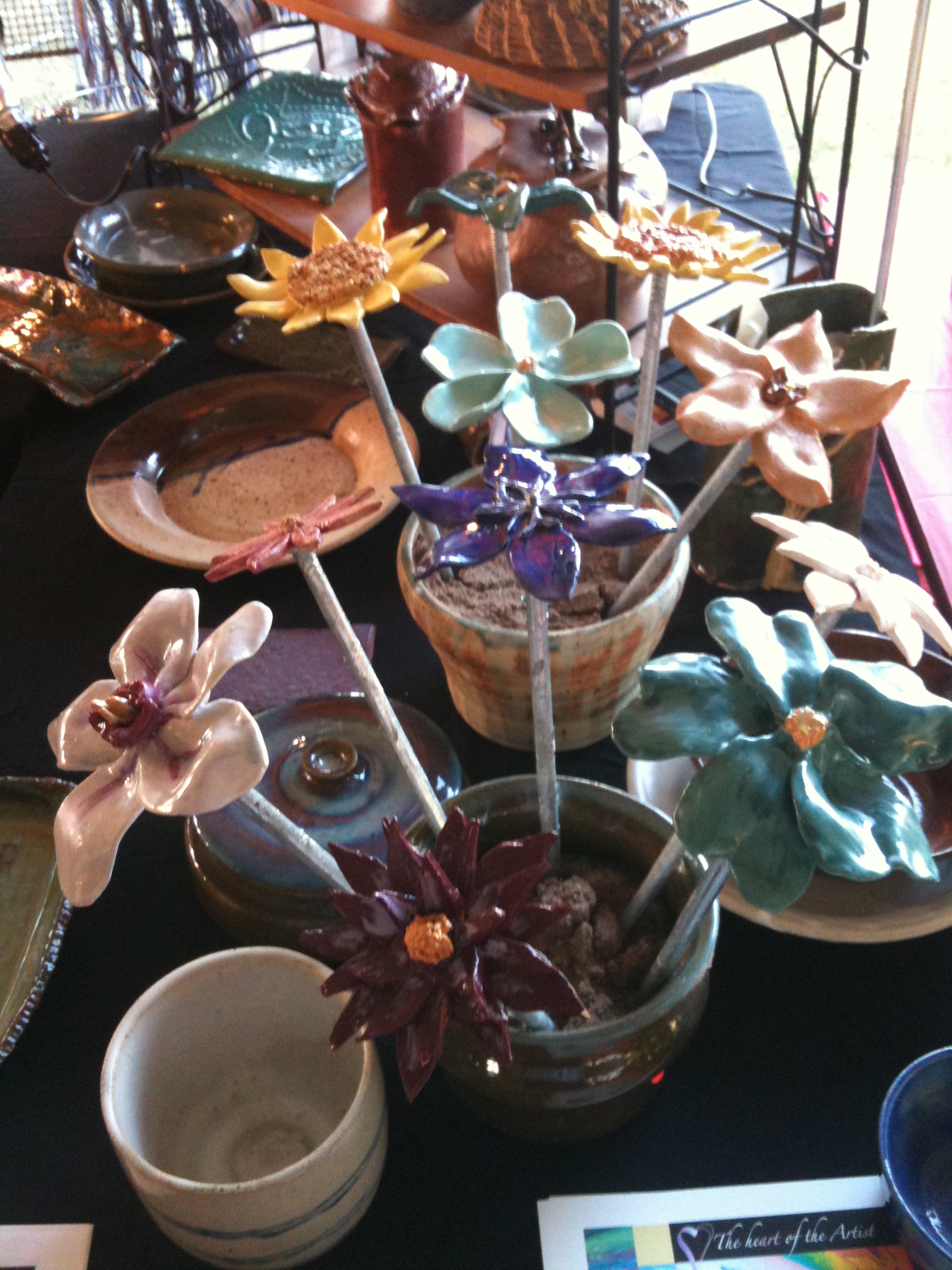 A pot of ceramic flowers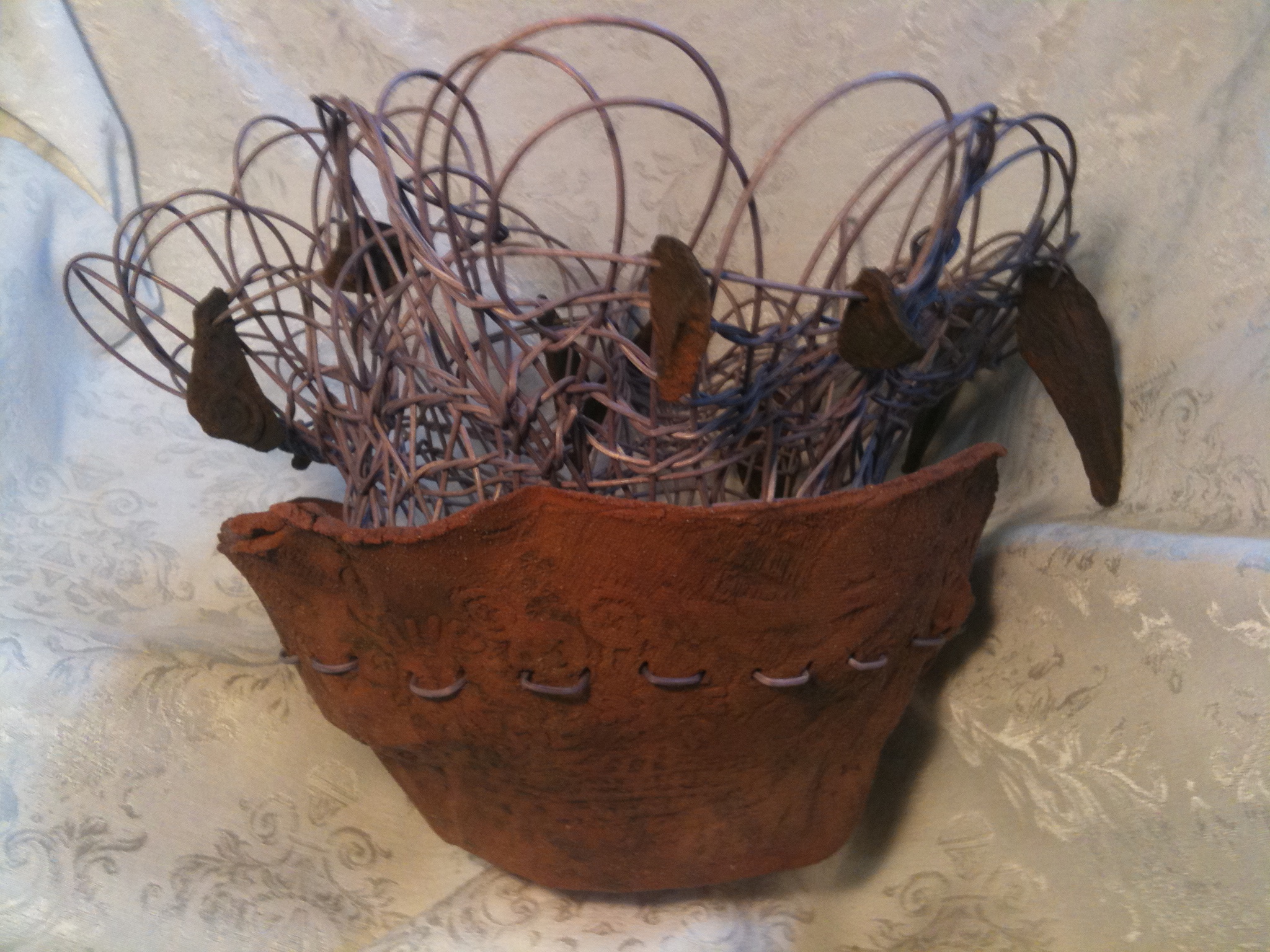 Ceramic and Reed Basket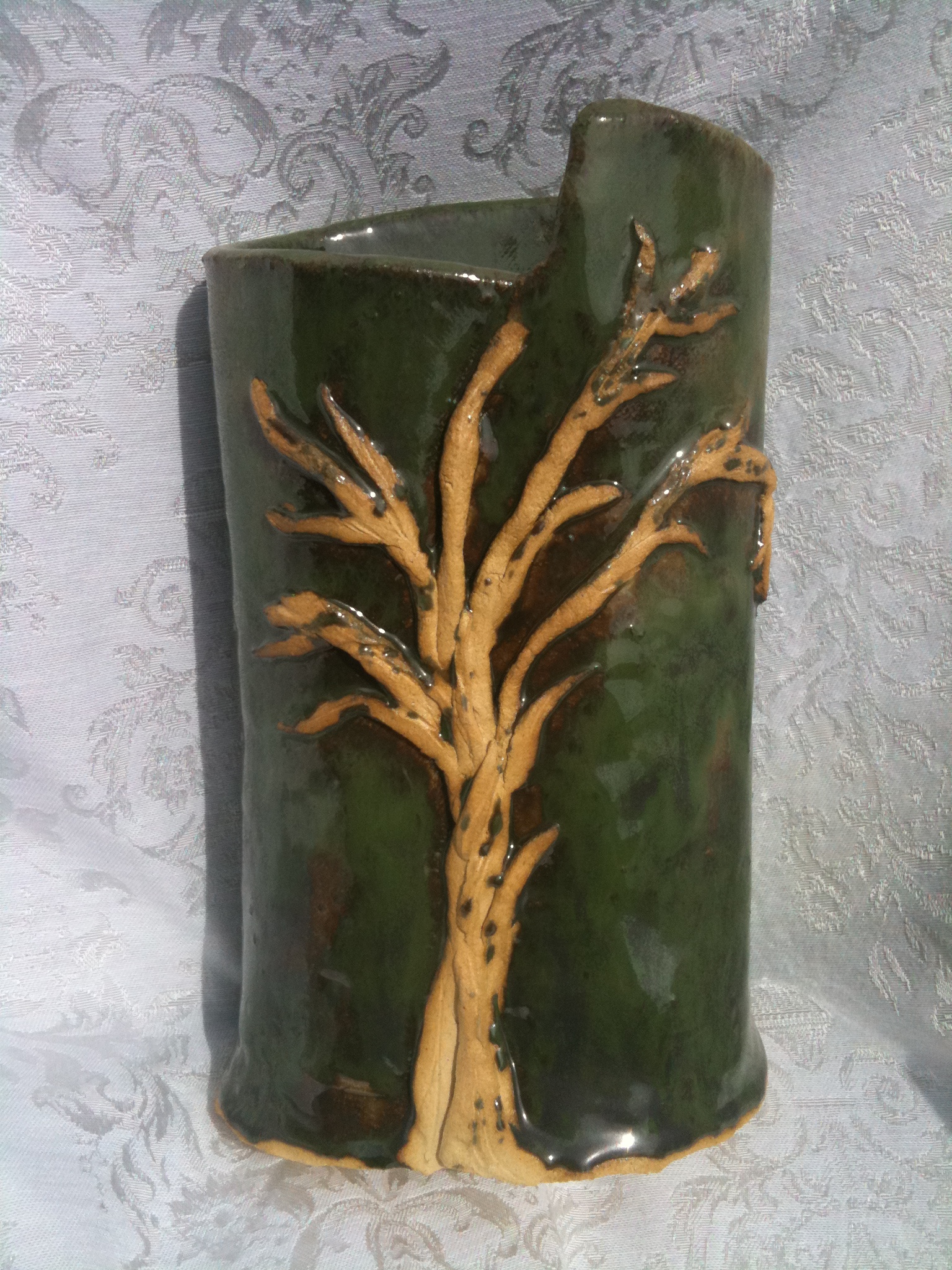 Tree Vase